Customised temperature probes & sensors
---
Quality born of tradition – Innovative measuring technology from Therma
Welcome to Therma Thermofühler GmbH, your innovative and experienced partner in all aspects of temperature measurement. For over 30 years, we have been highly regarded for our professional expertise, our high-quality products, and our impressive service and delivery capabilities.
Benefit from our experience, our insistence on the utmost precision and our comprehensive understanding of temperature measurement.
Product groups – from the proven standard products to individual solution
Is your product not included? Do you need other sizes, dimensions, lengths, threads, materials, etc. You have an article number and cannot find it in the shop?
Welcome to the Therma shop
Reliable even under extreme load thanks to sophisticated thermal sensor systems from Therma.
We have been held in high esteem for our technical expertise, our high-grade quality products, our performance and ability to supply for more than 30 years. Profit from our experience, the high demands we place on precision and our holistic understanding of temperature detection.
Individual solutions
Our standard products just won't cut it for you? Are you looking for something very special?
We would be glad to consult you. Pondering ideas right through to the end and then developing intelligent product solutions – that is our strength. Find out more about our individual solutions or just ask us. We are at your full disposal.
Fast delivery times
Usually our products have a delivery time of 1 week.* Even most of our products are available from stock, e.g.
compression fittings
thermo-connectors and accessories
thermo- and compensating wires and cables
u. v. m.
*Upon request, express shipping is possible.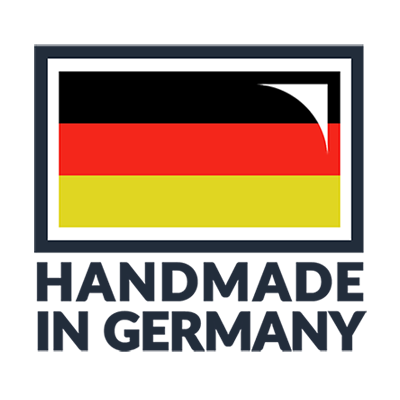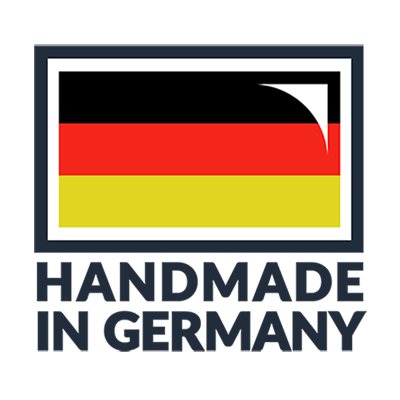 Temperature measurement technology for industrial use
In many branches of industry, temperature measurement is essential for regulated and calculable processes. Special temperature sensors that are robust enough to deliver accurate results even under extreme conditions are also needed in the laboratory and in development. With over 30 years of experience in the field of temperature measurement technology, we can not only advise customers on the selection of suitable temperature measurement devices, but also offer high-performance products that fully meet laboratory requirements. We go further than just offering standardized temperature measuring devices. We also advise you on individual solutions and implement temperature sensors with special requirements on your behalf. Of course, you can get measuring devices for temperature measurement in all common formats in our shop, including the necessary accessories such as compression fittings, plug connections and extensions with short and reliable delivery times.
Thermocouples with holistic temperature measurement technology
Our temperature measuring devices with sensors work in the same way as conventional thermometers that make use of the Seebeck effect. This effect, discovered in 1821, uses the linear temperature-dependent resistance of platinum to measure temperature. This principle of thermoelectricity is implemented with two different metallic conductors, a measuring point and a reference point. The temperature-dependent voltage of the two metals creates a voltage difference, also called thermal voltage, which is used as a temperature measurement technique. A new combination of metallic conductors can thus make it possible to open up new temperature ranges, for example with a temperature sensor 1000 degrees, which also measures precisely in this area. Our comprehensive understanding of temperature measurement technology allows us to advise on many different measurement environments and even to manufacture individual devices for surface temperature measurement or as screw-in devices.
Achieve high accuracy in your temperature measuring device
Each of our temperature measurement devices that we offer is designed for a specific area of ​​application. In addition to the selection of the metallic conductor, the design also plays an important role for the temperature measurement technology. When it comes to temperature measuring devices, we differentiate between different types of connection, types of sensors and between metal and semiconductor resistors. For example, you can purchase a thermometer with a cable probe and choose between plug-in thermocouples, surface thermocouples and screw-in thermocouples. These options influence the working environment for which your measuring device temperature probe is suitable. You can then expect exact results if you use a device for measuring temperature, which exactly fits your area of ​​application.
Accessories for temperature measurement technology
In our shop for temperature measurement technology, we also offer all the necessary accessories such as cables and plug connections, but also adapters and extensions for our temperature measuring devices. The connecting links for thermometer temperature make it easy to install the measuring devices and to exchange them if necessary. The compression fittings work precisely and are built robustly. Even if the temperature sensors measure in a standard format, they can easily be combined with a modern display device or a measuring transducer. In temperature measurement technology, every component plays an important role, which is why the material of the clamping cone is also relevant for fastening. A clamping cone made of stainless steel, for example, is pressure-tight even at high temperatures, while ceramic and brass clamping cones absorb vibrations. For measuring temperatures up to 200 degrees, we also recommend compression fittings made of Teflon, as these can be used multiple times.
Temperature measurement with Pt1000 for long-term stability
A Pt1000 temperature sensor is such a sought-after sensor because it enables high measurement accuracy to be achieved without sacrificing chemical stability. The Pt1000 temperature measurement also has a long service life, so that the results of the temperature measurement technology do not lose their accuracy even with long-term use. We offer Pt1000 temperature sensors as jacket thermometers or jacket-tube thermometers with fiberglass or Teflon, as well as line resistance thermometers or as a standard model. You can also use Pt1000 temperature measurement technology as a push-in resistance thermometer with Teflon or fiberglass or as a screw-in model with the same materials. A suitable digital thermometer is also available, as is a jacket thermometer without a cable and a flexible jacket construction.
Feel free to contact us for advice on temperature measurement thermocouples or the necessary adapters and we will advise you competently and in detail.
Thermal sensors for all temperature ranges
The most exact possible temperature measurement has long been an endeavor of people. In the 16th century, Galileo Galilei developed the first generation of thermometers. However, this was not uniform and was based on the expansion behavior of different liquids. The first thermometer with reproducible results was based on the Fahrenheit scale in 1715. In the 19th century, Kelvin developed an alternative scale with different fixed points for measurement. Today, in most countries around the world, thermometers are assigned to its Celsius scale, while the Fahrenheit scale is still used in the United States. In 1821 the Seebeck effect was also discovered, in which the linear temperature-dependent resistance of platinum is used. The resulting thermal sensors can also be used, for example, in very high temperature ranges.
Let us advise you on the right thermocouples
We have over 25 years of experience with thermocouples and can advise you on the right model as well as manufacture an individual thermocouple for you, which is precisely tailored to your measurement conditions. The functionality of the thermocouples is quickly explained. The Seeberg effect, discovered by Thomas Johann Seeberg, is based on the principle of thermoelectricity. Two different metallic conductors are connected to one another at a measuring and a reference junction. The choice of materials creates a temperature-dependent voltage. The temperature difference thus creates a voltage difference, called thermal voltage. The thermal sensors are divided into types marked with letters, which are assigned to a temperature range resulting from the combination of materials.
Resistance thermometer with high accuracy
These thermometers differ in different designs, each of which has been optimized for various measuring conditions. A distinction is made between the type of connection, the type of sensor and metal or semiconductor resistors. With metal resistors, the aim is to achieve the highest possible temperature coefficient. This means that a change in temperature causes the greatest possible change in electrical resistance. Platinum has very good properties for achieving this effect. Nickel allows an even more precise measurement, but in lower temperature ranges. The lowest possible measuring current is introduced via the connection line, which is made of copper or nickel. Then the voltage drop is measured and the resistance is determined according to Ohm's law.
Our thermal and compensating cables
Since the thermocouples are mostly used at high temperatures, the transducer must be installed at a certain distance. The thermo or compensating cables transmit the measuring signal. In the case of a thermal line, the thermal voltage only arises when it is connected to the device. It consists of the same material as the conductor in the thermal sensor. This results in higher accuracy with a tolerance class 1 limit deviation. We only sell these cables because we want accurate devices for our customers. Compensating cables fall under a limit deviation of tolerance class 2. Our extension cables are insulated with glass fibers, silicone, Teflon or glass fiber. In addition, a stainless steel jacket can act as protection against mechanical stress and a copper braid can protect against electromagnetic interference.
Clearly marked thermal plug connections
The transducer and the thermal line described above are connected to one another via a plug. The same metal conductors are used here as in the thermocouple in order to keep an accurate reading. The color coding of the plugs indicates the type and the suitable temperature range. The standard plug always ensures a secure plug connection and is easy to use. Miniature plugs are recommended when working in tight spaces. We also offer plug-in connections that lock themselves, individual models that we can assemble for you, and plugs from popular companies.
Compression fittings with numerous thread types
The connecting links enable uncomplicated installation and replacement of the thermocouples. In addition, precise adjustments can be made using the compression fittings and the required installation length can be attached directly on site. The stainless steel housing ensures high resistance and the clamping cone is optionally made of ceramic, brass, Teflon or stainless steel. A stainless steel clamping cone is firmly connected to the element and is very pressure-tight even under high temperatures