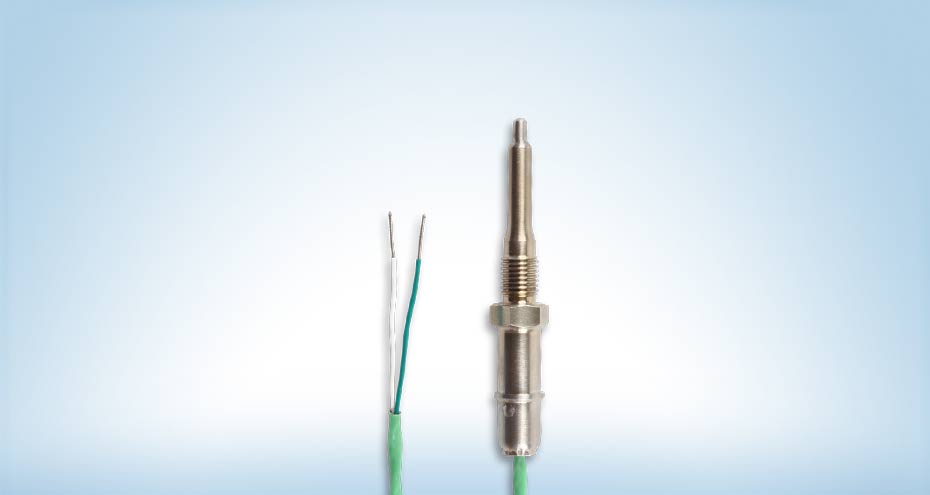 Thermocouples – extremely vibration-resistant
Thermocouples are especially suitable for use in high temperatures and, when protected by Nimonic75 sheathing, they can even be used directly in aggressive and hot exhaust gases. Measurement of the exhaust gas temperature is frequently needed in motorsports. The strong vibrations associated with this present an additional stress for the thermocouple. These vibrations can cause breaks: of the measuring tip at the transition to the housing or in the area of the connection between the thermocouple and the thermowire.
We have been able to avoid breaks of measuring tips very quickly by adapting the connection to the housing. More difficult to resolve, however, was the problem with breaks at the transition between the thermocouple and the thermowire.
To be able to reliably record temperatures even in heavy vibrations, high temperatures and aggressive exhaust gases, we squared up to this problem with the help of a Formula 1 team. The aim was to record the exhaust gas temperature of the Formula 1 racing car without risking failure of the sensors as a result of the particularly strong vibrations.
During a long development phase involving numerous intensive testing runs, we were finally able to confirm that we had eliminated all of the potential breakage points. With our special production method, we are able to attenuate the vibrations so that the connections no longer break as a result of the conducted movement. The resulting product solution then demonstrated its robustness in numerous Formula 1 races. Our thermocouples were also used in other classes, such as the DTM or LMP1.
With resistance thermometers too, strong vibrations can cause the sensor to fail. The vibrations break the connection between the measuring resistor and the connecting wire. We were able to transfer the solution we developed for thermocouples to this group of products without suffering any losses in terms of response times. The resulting extremely vibration-resistant resistance thermometers are used in Formula E, LMP and in various GT3 vehicles, for example, to measure air, oil and cooling fluid temperatures.
Typical area of application
Pros
High vibration resistance
Can't find what you're looking for among our standard products? Are you looking for something particularly special?
We will be happy to advise you. Thinking ideas through to fruition and developing intelligent product solutions from them is our strong point.
Just ask. We're always happy to help.