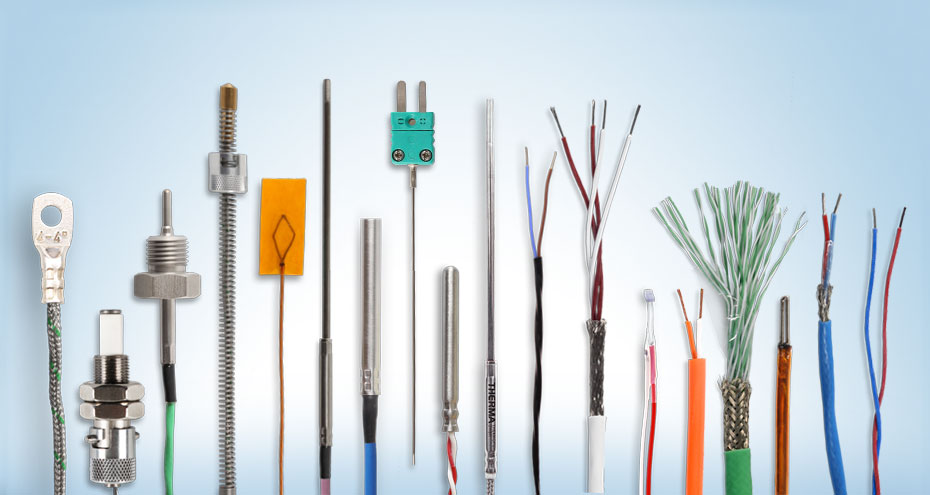 Temperature sensor
Temperature sensors are electrical components that deliver an electrical signal that changes in the same way as the temperature. The temperature can be measured with or without contact with the medium being measured. An infra-red sensor is one example of a contactless temperature sensor. Temperature sensors that only measure temperature with contact are resistance thermometers and thermocouples.
Visit our online shop, where we offer a wide selection of temperature sensors and accessories.
If you should have any further questions, please contact us. Our many years of experience mean that we are experts at designing temperature sensors. We are therefore more than happy to help you when it comes to deciding which thermocouple to choose for your application. If you have any special requests, we can even develop customised products for you that are adapted to your measuring conditions. Find out more on our Customised solutions page.
Thermocouple vs. resistance thermometer
Resistance thermometers offer the advantage of greater accuracy compared to thermocouples.
Thermocouples, on the other hand, can be used at higher temperatures and offer better response times.
Product
Vorteile
Nachteile
Thermocouples

High temperatures
Rapid response times

Reference junction
Ageing drift at high temperatures

Resistance thermometer