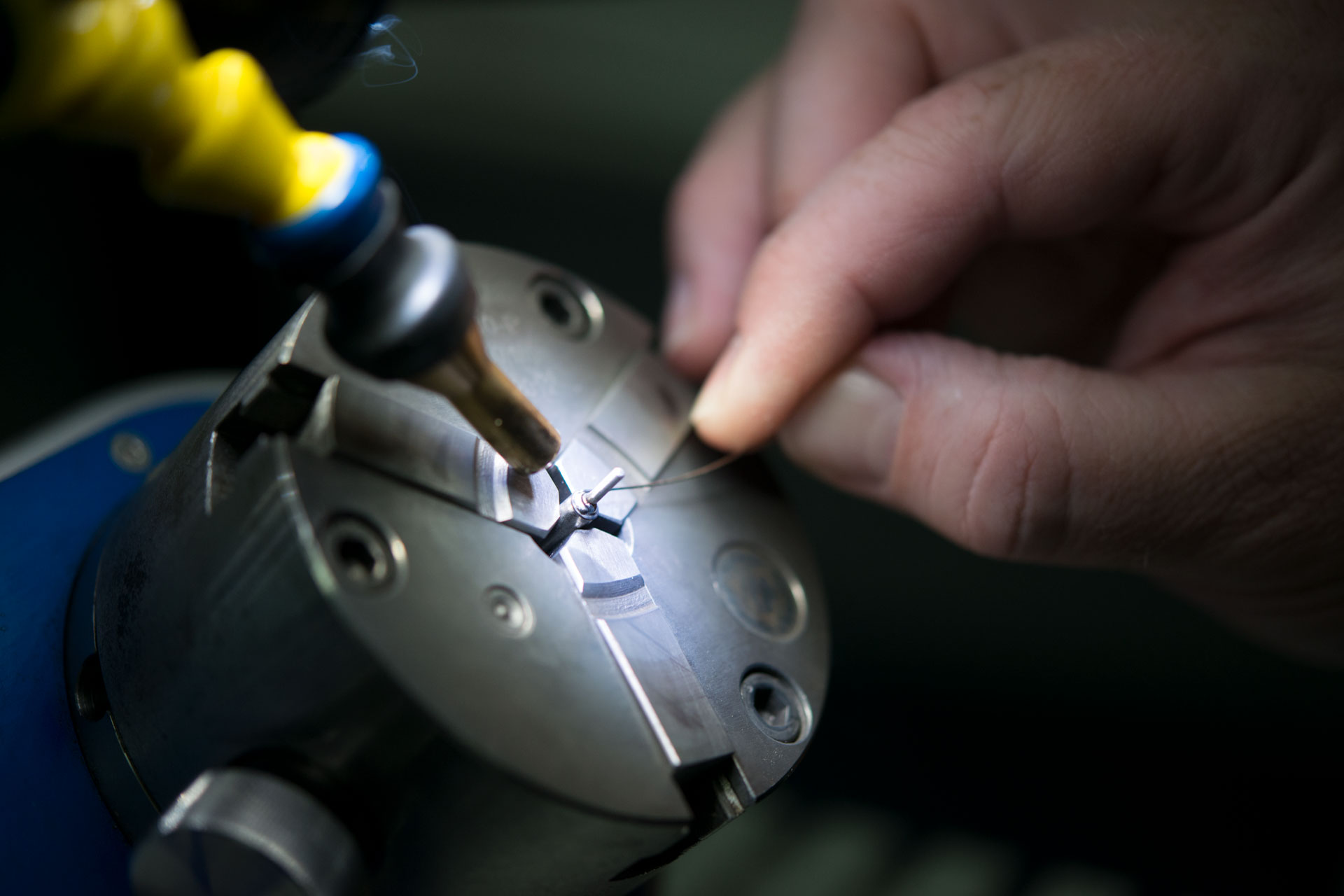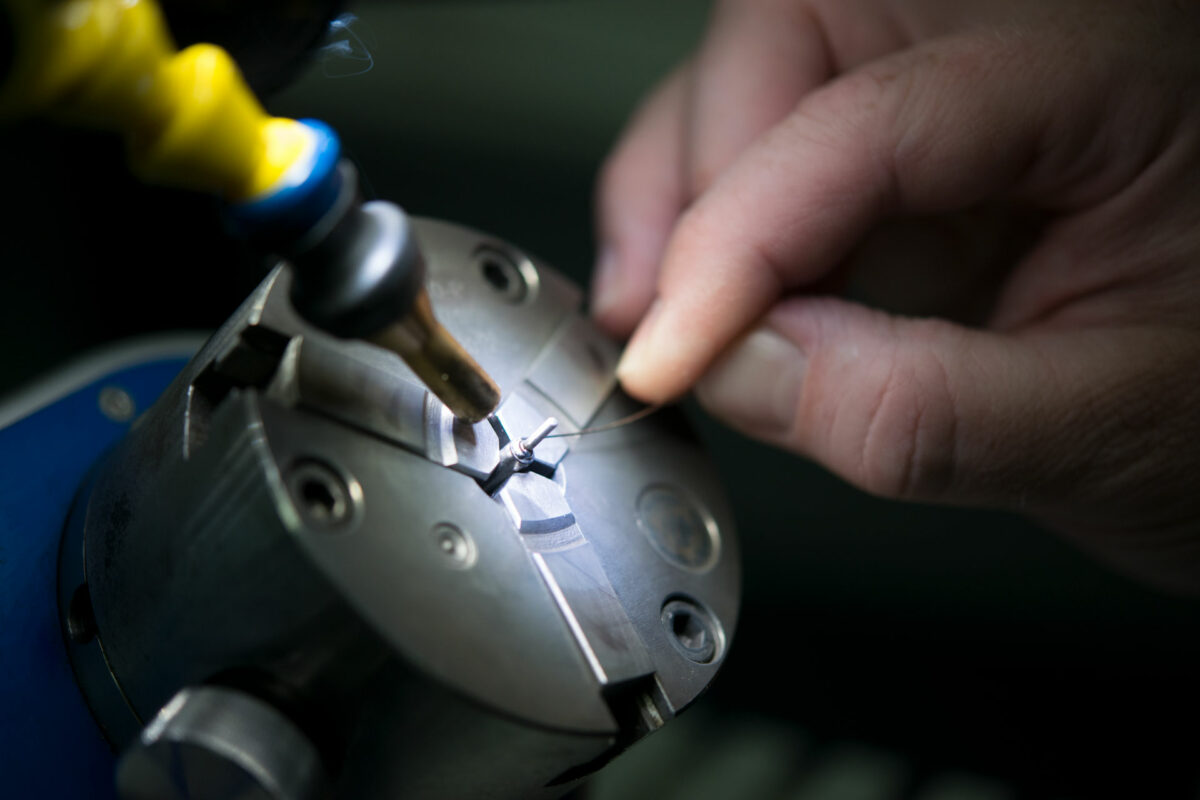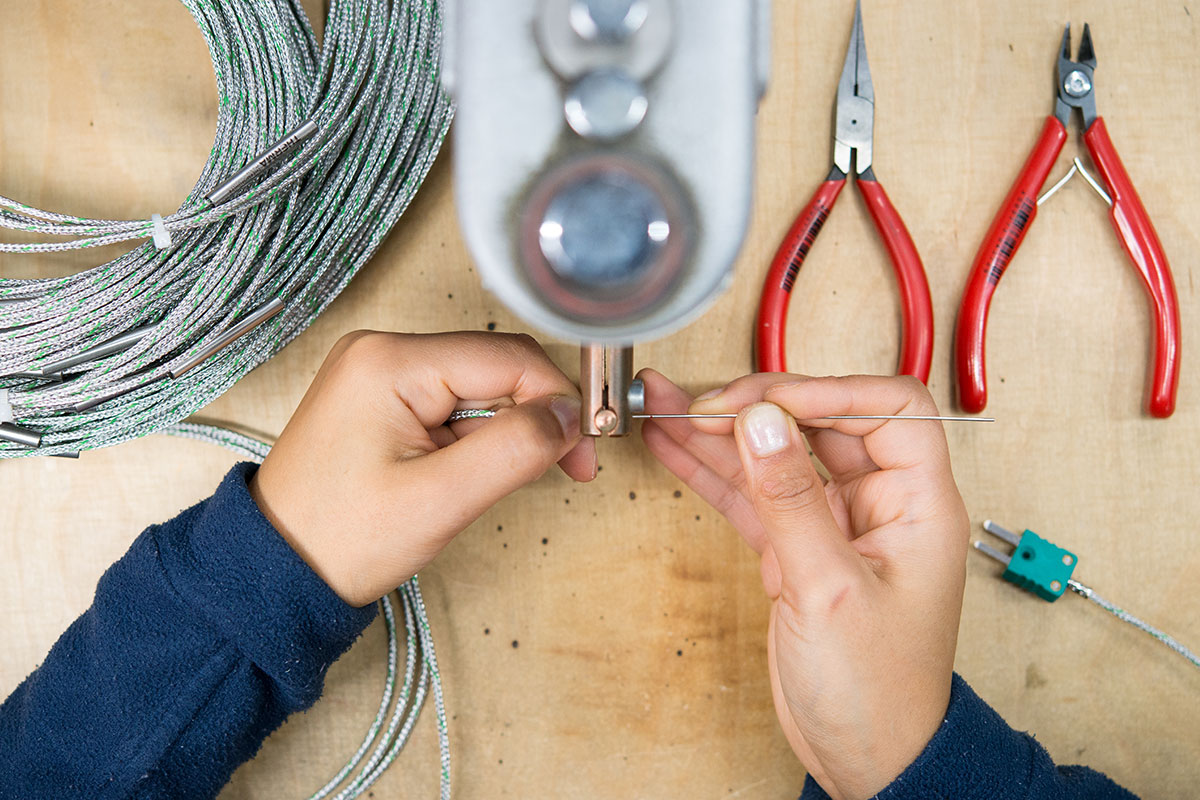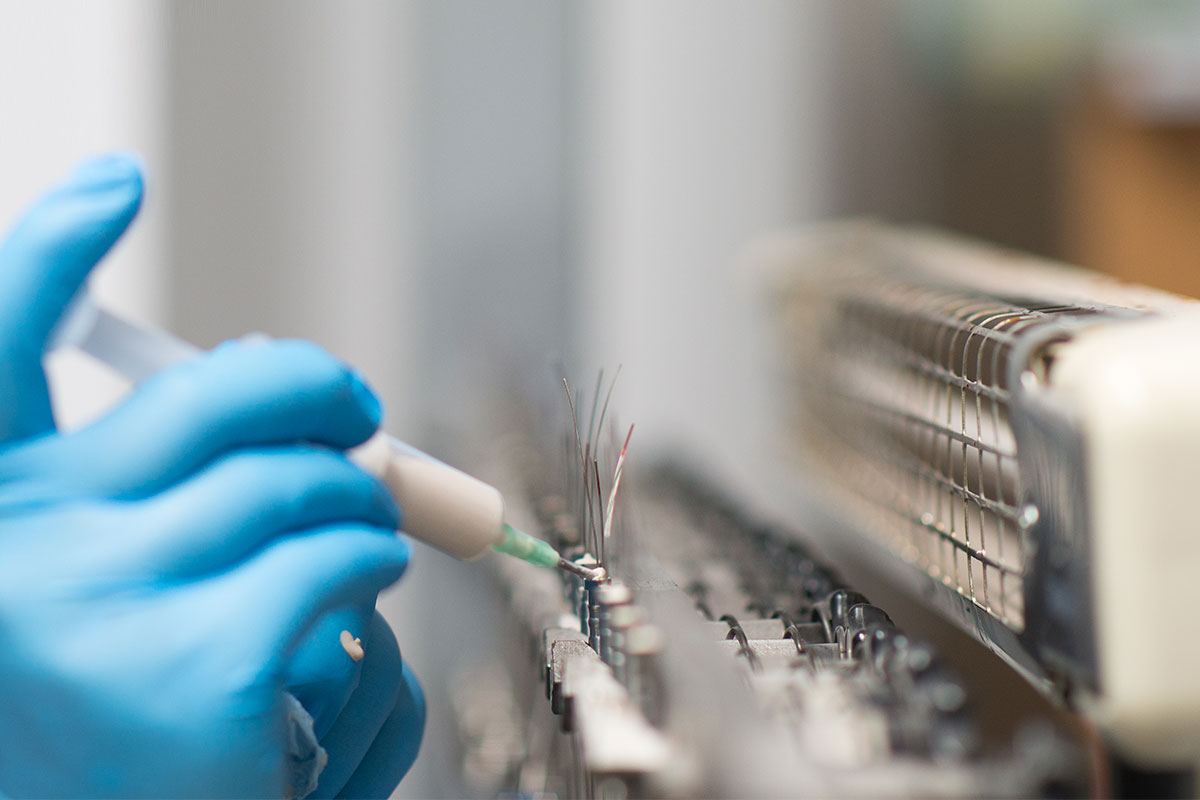 About us
Knowing today what needs to be done tomorrow!
Since over 30 years, Therma Thermofühler GmbH has been operating successfully in the field of temperature-measuring technology. The family-run company grew from the German branch of an American company which was set up and managed by Michael Hausberg. Since 1991, the company has traded under the name Therma Thermofühler GmbH. During its founding years, the focus was placed squarely on quality, precision and expertise – and these are attributes that the company is still committed to delivering today.
Our success is based on forward-looking products that are of high quality and which reflect the current state of the technological art. Our portfolio comprises an extensive array of products and a wide range of services for uses in industry, research and retail.
Forward-looking products in superlative quality
One of our areas of focus is the development and manufacture of customised temperature recording products. Special components for every measuring task set by users in industry, research and retail are developed and produced in-house. When it comes to practical implementation, our very short development and delivery times are a tremendous strength. Therma Thermofühler GmbH is also certified in accordance with the ISO 9001:2015 quality management system, safeguarding the quality of its sensors.
Being an expert partner – staying in touch
The path to successful product solutions involves not only technical factors, but also financial ones. And we know this. So we not only work in close dialogue with our customers in a technical environment, but also with the goal of defining the ideal conditions that are then made reality in the context of deadline and project plans agreed with the customer.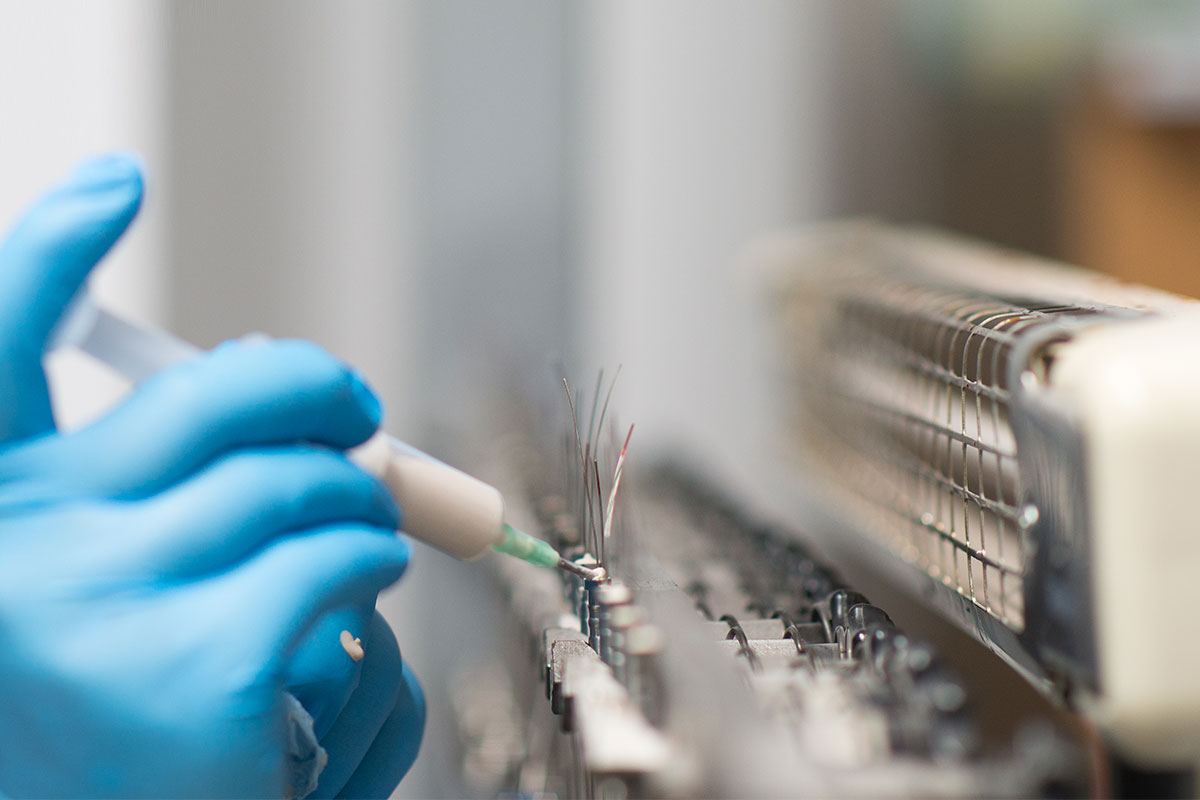 Our strengths
Clear advantages thanks to many years of experience
To be able to offer high-quality products, it is essential to focus intensively and with tremendous dedication on all aspects of the business. We have therefore developed a broad spectrum of strengths. We are especially valued due to our flexibility, but also the speed of our responses in development, production and delivery.
We help our customers to choose the right products before they buy, and even after purchase we are able to provide technical support. Customised products and adaptations are a major part of our repertoire, and result from our close customer support and excellent level of expertise.
We use modern production techniques and the strictest quality standards in our manufacturing, and we continually optimise these – as evidenced by our ISO 9001:2015 certification.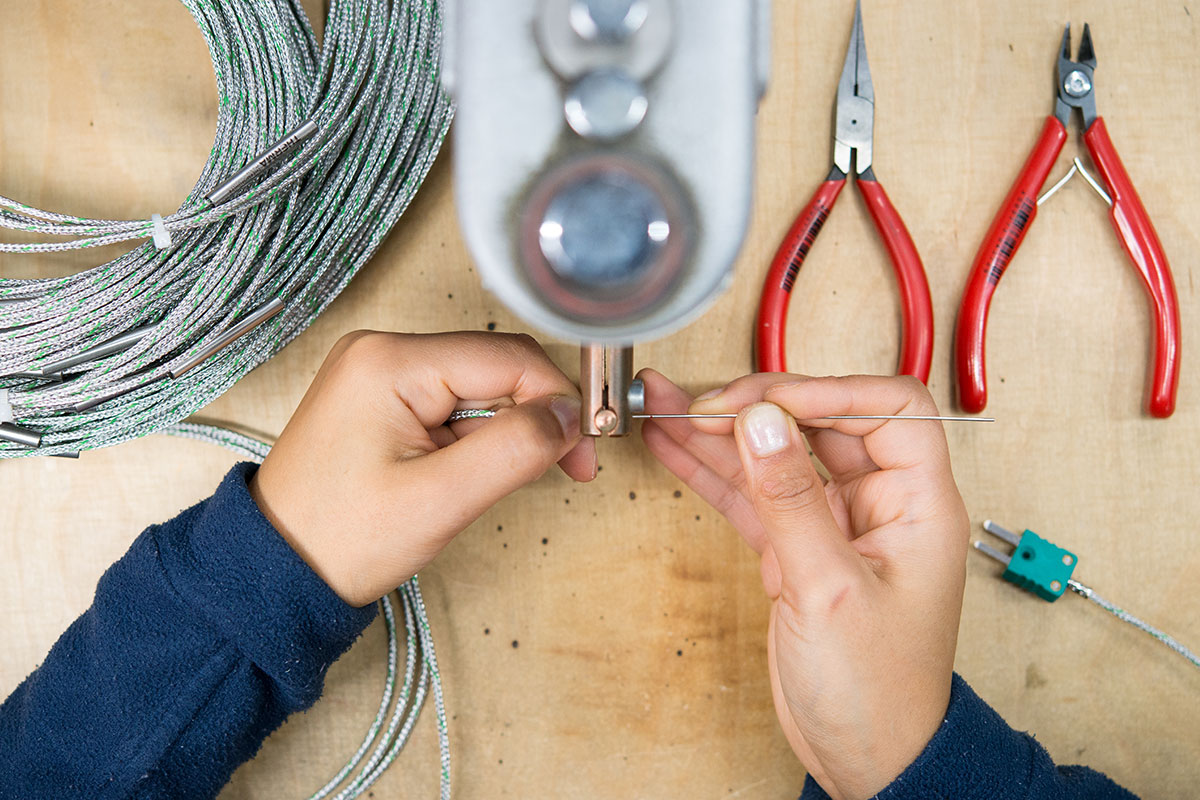 We make
Made in Germany
At our plant in Lindlar, we produce high-quality, DIN EN 60584-compliant thermocouples in all thermal pairings, DIN EN 60751-compliant Class AA, A or B resistance thermometers and NTC or PTC temperature sensors. All of our thermocouples are made by hand with superlative precision. We carefully make every connecting wire ourselves. Every measuring resistor is wired up with incredible attention to detail. All of our temperature sensors are made according to our customers' specifications. We employ highly trained and skilled specialists. We are also able to fit measuring objects provided to us with the required sensors.
We make our products with meticulous attention to detail and precision.
The quality of our products is assured through the extensive and careful testing of each individual thermocouple that leaves our plant. We certify this with our free testing certificate, which is enclosed with the product.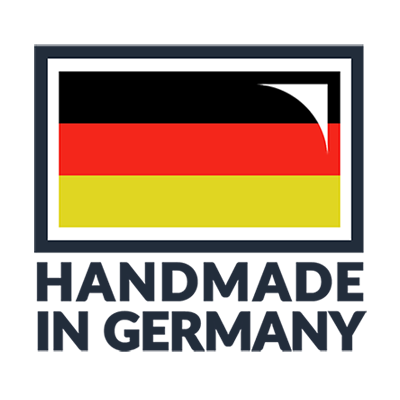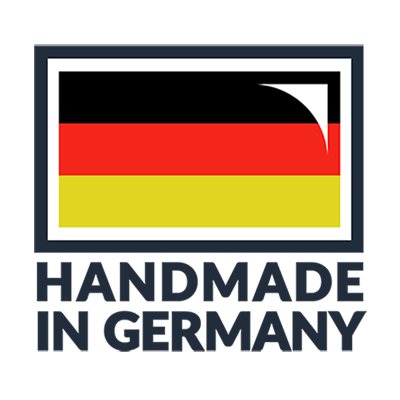 Insights into our production
We deliver
Temperature is our buisness
We deliver thermocouples and matching accessories for flawless temperature measurement. You can also order individual wires, thermocouples and much more from us.
Motor sports – Reliable, even under the most extreme loads – highly developed thermal sensor systems for your success in motor sports, developed by the expert team for temperature detection from Therma.
Our many renowned customers from motor sports and the decades of experience makes Therma Thermofühler GmbH your partner for high-grade temperature sensors for the motor sports sector – not least thanks to our own, onsite development department. Whether a professional cart series, the DTM, research projects of universities or even the Formula 1, with our extreme level of expertise we develop innovative solutions and proven standard applications for racing sports teams for maximum performance despite individual technical demands.
For more information about the motor sports topic, please go to the corresponding webpage
Therma GmbH – Your professional thermocouple manufacturer
Therma GmbH stands for high quality products. Already since 1991 we attach great importance to progressive products, as well as procedures. Because of this it is very important to us that we constantly develop ourselves further in order to be able to work precisely and with a very high standard. Our friendly team advises each of our customers professionally and responds competently to individual ideas and concerns. Therefore we are also able to develop suitable sensors for special applications. Just tell us the temperature range and the medium and we will work with you to develop sensors that are perfectly tailored to your needs. By using our innovative measurement techniques, you can measure temperatures precisely, no matter where. As your personal thermocouple manufacturer, we use our wide-ranging expertise to develop a first-class, error-free solution for you. We are always available to answer your questions. After all, customer proximity and good communication with our customers are very important to us.
Thermocouple manufacturer – Therma GmbH responds to your individual requirements
We find individual solutions for all our customers, if necessary. Therefore, please feel free to contact us, even if there is no standard for your specific requirements. Therma GmbH will then develop suitable sensors together with you. As experienced thermocouple manufacturers, we know exactly what is required for different applications. For example, if you need thermocouples that will be exposed to extreme vibrations, we can adapt them perfectly to such an environment. Even for cryogenic applications, where a temperature down to minus 196°C is to be measured, we can professionally implement through our expertise. Another service we offer is the development of sensors for machines and devices where no standard sensor fits. In this case we develop a sensor especially for you, which is perfectly adapted to the available space in your device.
Thermocouple manufacturer – The perfect thermocouple for every application
As a thermocouple manufacturer, we provide thermocouples for a wide range of applications. No matter if industry, laboratory, air conditioning or electrical appliances, we develop thermocouples which fit your place of use. Since there are many different designs and types of thermocouples, it is worthwhile to contact a consulting thermocouple manufacturer. We at Therma GmbH, with over 30 years of experience, know exactly which type of sensor is best suited for which location. Even for very small measuring points we can provide suitable sensors. Do not hesitate and contact us! At Therma GmbH you can count on a fair price-performance ratio, as well as a high level of know-how. In terms of measurement technology you will find what you are looking for.
Manufacturer Thermocouples – Buy high quality thermocouples at Therma GmbH
Thermocouples are a very popular and also proven measuring method. They offer many advantages. Especially in industry, where it is important to adapt to many different measuring environments, thermocouples offer optimal solutions. Measuring with thermocouples allows you to cover a very wide temperature range. In addition, thermocouples can also be used in demanding environments where the sensor is exposed to strong vibrations or pressure, for example. This is because thermocouples are very robust and resistant due to their design. At Therma GmbH you will find first-class thermocouples at fair prices. Browse through our online store or get free advice by message or phone.